___________________________________

Christel Lundberg har sedan sin MA i Creative producer, Malmö högskola arbetat med konst i förhållande till samhället, som Koloniträdgården på S:t Knuts torg och Outdoor Library, organiserar konstprojekten Artbus 2012 och Plattformen, 2013, konst i stadsdelar i Skåne med konstprojekten Minnesbilder folk i stadsdelar förmedlar sin egen platsens historik via sina privata fotoalbum samt Frukto Paradizo kvittenträd som planteras på den offentliga platsen som bärare av tid och kultur. Tillsammans med Sofia Häyhtiö driver hon Markaktiv och har bl.a. deltagit i projektet Green Island, Amaze i Milano, Posters of Radiant Optimism, ett affischprojekt som visades på YNKB, Köpenhamn och på Messhall, Chicago Senaste utställningar Galleri Rostrum, Galleri 21, Konstföreningen Aura, Lund, Malmö Konstmuseum och Ystads konstmuseum. Arbetar på Mediaverkstaden, en kollektivverkstad för konstnärer och kulturtidskrifter, bl.a. med konstgalleri på nätet, multipel.nu (http://www.multipel.nu) För mer info: http://www.koloni.mediaverkstaden.org
Representerad: Statens Konstråd
2013
PLATTFORMEN
FOTOGRAFI UR FOKUS, Galleri Rostrum

2012
DET UTSTRÄCKTA KÖKET, Galleri Rostrum, 10 nov–2 dec
ARTBUS september-oktober

2011
RADICAL ART PRACTISES, Galleri 21 7-29 maj 2011
2010
FREE STORE, Galleri Rostrum, 10-17 dec
Rostrum & FREE STORE LJUDSSCEN 15 dec
Konstföreningen AURA Krognoshuset Lund, Aurafilm
2009
Brännaren 2, Föreningen UTE på Industrigatan, Malmö
2008
Pineapple @ European Social Forum, Outdoor Library
Rätt att Bruka landet, Kristianstad, konstprojekt med odling som medel, i samarbete med Kultivator och Octava./Plan3
2007
Galleri Rostrum, Malmö, ART AFTER WORK, Kontoret för Jordforbindelse, visar "An Exploitation Guide to Baltimore
& Chief Rudy "Laughing Otter" Speaks"
Messhall(Chicago), Plakatudstillingen RE-MAKING POSTER SERIES, Re-Making Project, under januari 2007, Köpenhamn
2006
Delta (publication), Workshop Stockholm Nov 2006, "The Allotmentgarden at S:t Knuts Square"
Biennale de Paris, October, deltar med/participates with "Community Gardens- on industrial Ground" i samarbete med/in collaboration med/with konstnären/artist Sofia Häyhtiö och/and landskapsarkitekt/landscape architect Kristin Fredriksson
Sonoric Perspectives, Ystad Konstmuseum, ljudinstallation/soundinstallation i samarbete med/in collaboration with konstnären/artist Peter Dacke
2006/05
"Headquarters: interventions in social space" på/at Contemporary Museum in Baltimore, Maryland, USA, 2005-2006, IASPIS-stipendiat/grant (International Artists' Studio Program in Sweden, Swedish Arts Grants Committee)
2005
Malmö Konstmuseum, "All Human Rights For All", "27 Principles of Environmental Development", i samarbete med/in collaboration with konstnären Peter Dacke, (S) ljudinstallation/soundinstallation
"Spacemakers", lothringer dreizehn. Munich, "Let´s talk while we walk 3", deltar med/participates with "All Human Rights For All", August 21 -October 17, 2004
Skåne Social Art Forum, Utopi Station, LUND, G.R.O.W i samarbete med /in collaboration with landskapsarkitekterna/landscapearchitects Kerstin Lagnefeldt, Louise Andersson och/and landskapsingenjören/landscapeengineer Ruben Persson
Museet för samtidskonst/Museum of Contemporary Art, Roskilde, Danmark/Denmark, Jan 23 - 21 mars, "Kontoret for jordforbindelse/The Office of Sustainable Society" i samarbete med/in collaboration with YNKB (DK)
Koloniträdgården på S:t Knuts torg, /The allotmentgarden at S:t Knuts square, St Knuts torg, Malmö, installation i det offentliga rummet/public installation.
Stipendier:
2012: Malmö City, Studio Grant
2008: Malmö City, Studio Grant
2005: IASPIS International Exchange Grant 
Övrigt:
Medlem i Galleri Rostrum
Styrelseledamot i Mediaverkstaden
Medlem i KK Grafik och KKV Monumental
1988: Assistent till David Marshall, Canada, under Sofiero Sculpture Symposium, Helsingborg
Christel Lundberg
Betaniaplan 3 B
211 55 Malmö
mobil/cellphone: 0046 +(0)730-556926
mail: christel@dbskane.se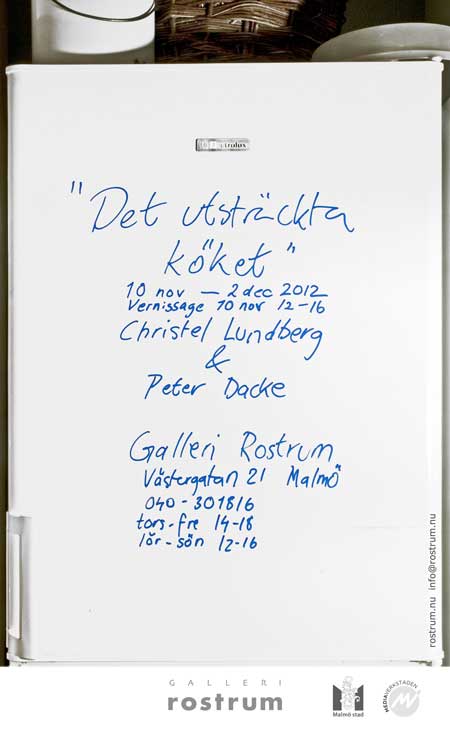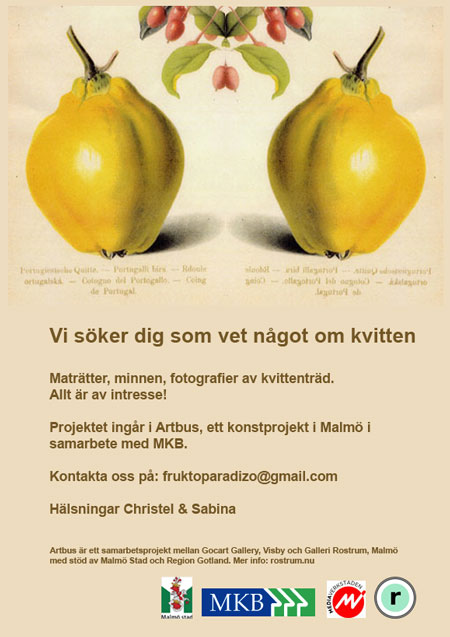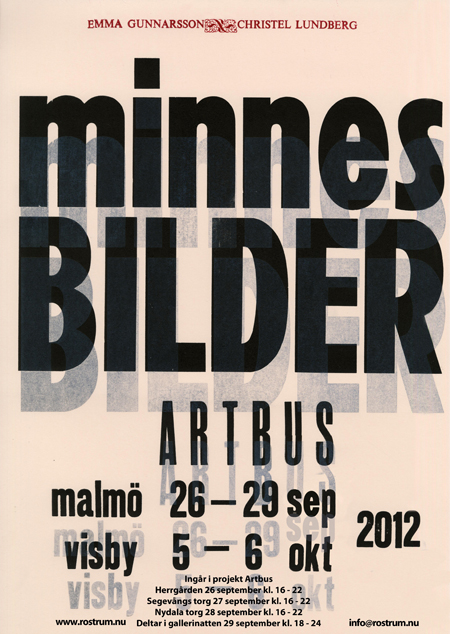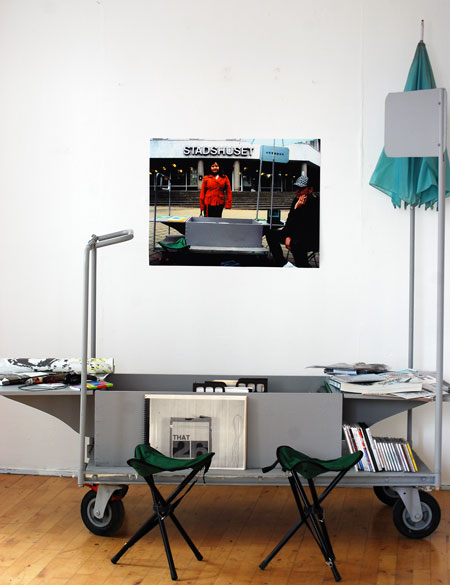 © 2011, Christel Lundberg, OUTDOOR LIBRARY, RADICAL ART PRACTISES, Galleri 21.
Malmö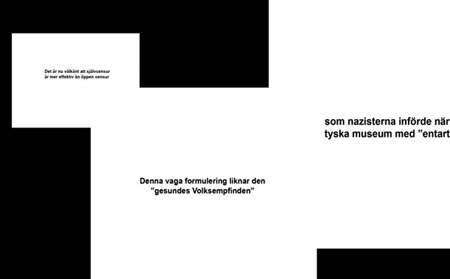 ©2010 Christel Lundberg, FREE EXCHANGE - dialog mellan Pierre Bourdieu & Hans Haacke, AURA FILM, Konstföreningen AURA, Lund, 2010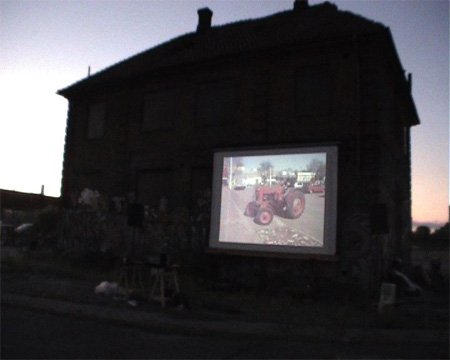 © 2009 Christel Lundberg,BRÄNNAREN 2, driver FÖRENINGEN UTE som visar konst på
Industrigatan Malmö, OUTDOOR LIBRARY visar politisk konstfilm.
_____________________________________ __________________________________________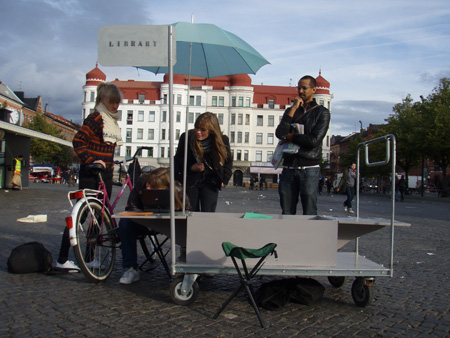 © 2008, Christel Lundberg, OUTDOOR LIBRARY, Pineapple @ European Social Forum,
Malmö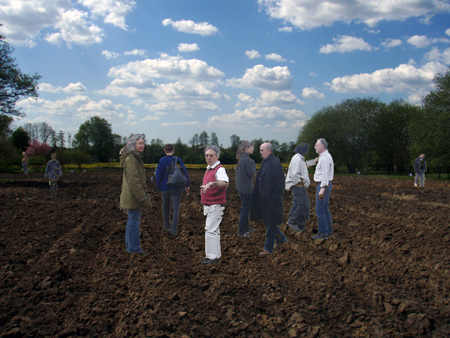 © 2008, Christel Lundberg, Public Globality Gardens deltar i Rätt att bruka landet, KRISTIANSTAD
ART AFTER WORK, Rostrum Malmö, 2007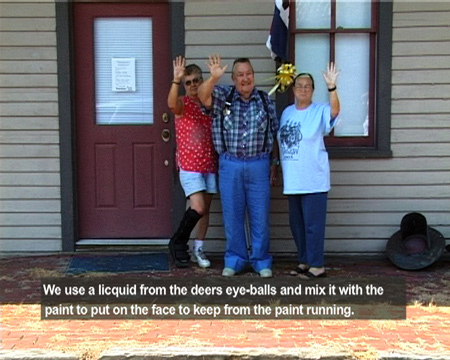 FROM THE VIDEO: CHIEF RUDY LAUGHING OTTER SPEAKS, ARCHIVE "ACTIVISM IN BALTIMORE 2005" (dvd box 10 videos, 3 hours )KONTORET FÖR JORDFÖRBINDELSE VIA KIRSTEN DUFOUR(DK), FINN THYBO ANDERSEN(DK) & CHRISTEL LUNDBERG(S)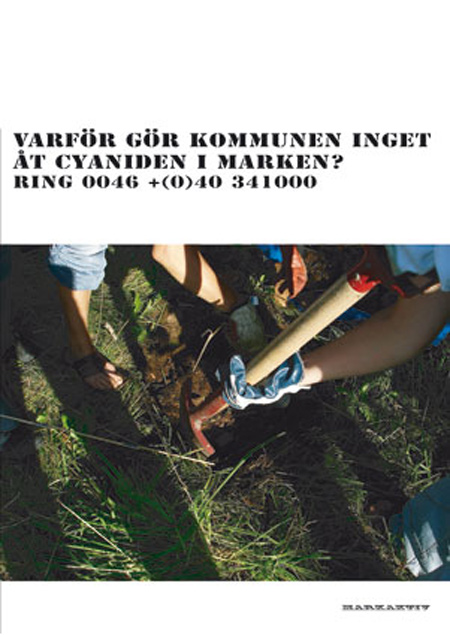 © 2006 Christel Lundbegg & Sofia Häyhtiö, MARKAKTIV, YNKB(DK) & MESSHALL(US),RE-MAKING POSTER SERIES, COPENHAGEN & CHICAGO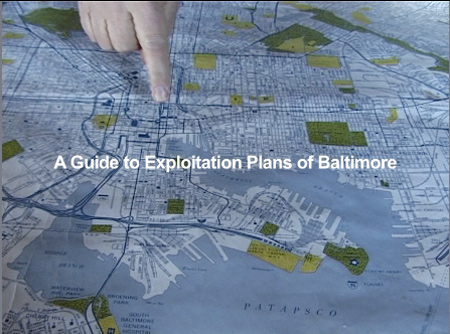 YNKB & PUBLIC GLOBALITY GARDENS, HEADQUARTERS, CONTEMPORARY MUSEUM, BALTIMORE, MARYLAND, USA, 2006 SCREENS THE ARCHIVE "ACTIVISM IN BALTIMORE 2005" (dvd box 10 videos, 3 hours) KONTORET FÖR JORDFÖRBINDELSE VIA KIRSTEN DUFOUR(DK), FINN THYBO ANDERSEN(DK) & CHRISTEL LUNDBERG(S)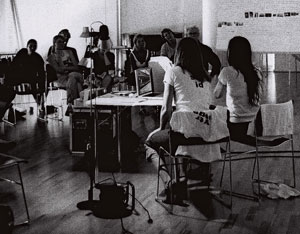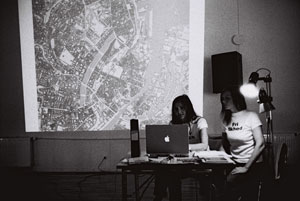 DAYS OF ART AND LOVE, ODENSE; DANMARK, KONTORET FÖR JORDFÖRBINDELSE,
KIRSTEN DUFOUR & CHRISTEL LUNDBERG, 2005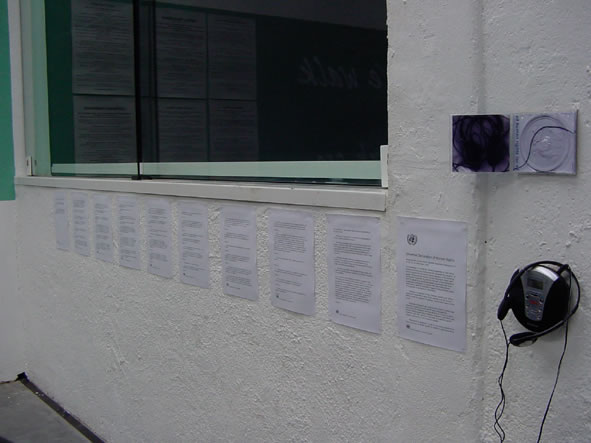 LET´S TALK WHILE WE WALK, MÜNCHEN, lothringer dreizehn, "All Human Rights for All", soundinstallation, PETER DACKE & CHRISTEL LUNDBERG, 2004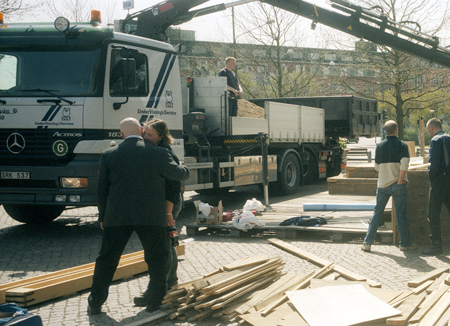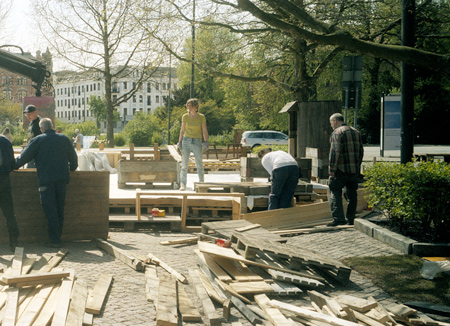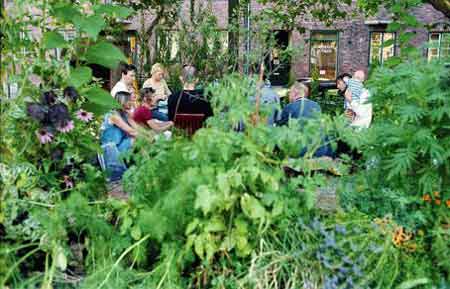 THE ALLOTMENTGARDEN AT S:T KNUTS SQUARE, PUBLIC GLOBALITY GARDENS, MALMÖ, INSTALLATION, 2003 (PHOTO:©2003, ÅKE HEDSTRÖM)