Peter Wallström
8 maj– 30 maj 2010
FÖR VERNISSAGEBILDER SE HÄR/ STILLS FROM THE OPENING HERE!
"Saker som intresserar mig är minnet, tid, hur man (jag) tolkar omgivningen, platsen man har världen. Med utgångspunkt från det försöker jag skapa ett personligt symbolspråk i disciplinerna måleri, film, foto. Jag vill att verken skall fungera på ett först och främst känslomässigt plan."
Peter Wallström
Emma Gunnarsson -Tuss Marie Lysén
Utställningskommissarier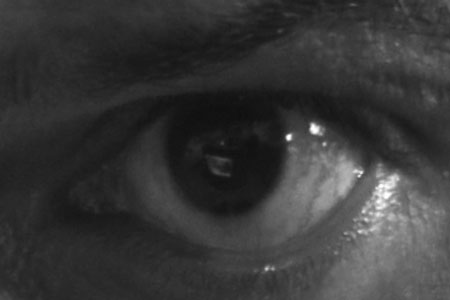 "Damage of life" ©Peter Wallström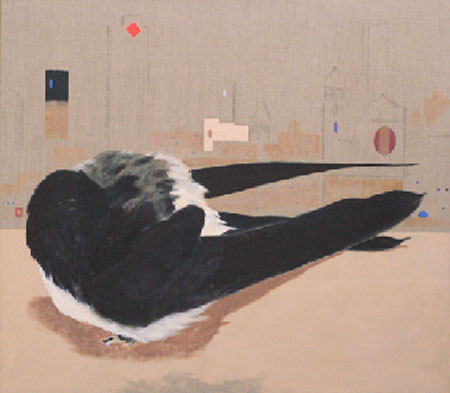 "Som-Svala–As-Swallow" ©Peter Wallström
——————–
Anteckningar från Sorgenfri, Peter Wallströms ateljé.
Allting skall undan för undan tagas
ifrån dig eller avlägsnas, hämtas, , ,
Hjärtat självt.
Plocka bort. Skär. Täck över.
Lägg ihop det som redan är borta.
Plocka bort den.
Omsorgen. Blicken.
Lägg djurs viljor till viljan.
Plocka bort den omsorgen.
Skär ihop då. Släck.
Plocka bort den avtorkande moderns
omsorg om bordet. Plötsligt känner du igen
din röst. Fläckvis.
Skär bort ytan från den avtorkande omsorgen.
Öppen röst, och viljan där
under. Täck över.
Täck över blicken och den avtorkade omsorgen.
Och rösten om sorgen.
Plocka bort och skär över i kanterna och låt det vara kvar i långeliga tider. Stäng torkandet och
låt det vara kvar i tider.
Och du skall vara lugn nu allting är långt borta redan borta.
Hjärtat mitt. Och ditt om sorg. Fri heter du.
PER ENGSTRÖM, APRIL 2010