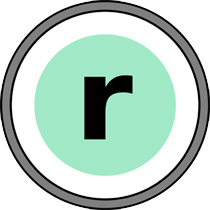 Utställningsprogram/ Exhibition Program
Våren 2020
16 december 2019 - 5 januari 2020
Utställare: Konstnärsgruppen Rostrum, nyinvalda 2018:
Sofie Arfwidson von Röök, Marta Banal, Cian Burke, Mike Doorly, Hans Johansson, Rasmus Ramö Streith och Anna-Karin Waara
Titel: NYTT
11 januari – 9 februari 2020
FLUKE
Utställare: Malin Ida Eriksson, Lars Göran Nilsson och Johan Söderström
Medium: Måleri, skulptur, installation, performance

AAW, Art After Work tisdag 11 februari 2020 kl 17–21
Mosaik
Traditionell Balkanmusik med svenska visor och finsk folkmusik

22 februari – 22 mars 2020
Utställare: Conny Blom
Titel: Kill the Poor
Medium: Installation

4 april – 3 maj 2020
Utställare: Gerardo Mantero
Titel: Spänningar
Stad/ Land: Montevideo, Uruguay
Medium: Måleri

16 maj– 14 juni 2020
Utställare: Jon Åkerlind
Titel: Till den det berör
Medium: Måleri
____________________________________________________________
Hösten 2019
2 augusti 2019 Ljudkonstscen
Musiker: Rawa Ensemble: Agnes Kofoed Christianson, Mohamed Ismail, Ruhi Erdogan, Jesper Nordberg, Marko Jelaca
Titel: Romoush/Eyelashes/Ögonfransar
Stad/ Land: Egypten/Sverige/Serbien/Turkiet
10 augusti – 8 september 2019
Utställare: Munish Wadhia (Kenya/ Storbritannien/ Sverige)
Titel: The Sparrow is Sorry for the Peacock at the Burden of its Tail
Medium: Måleri/ Skulptur/ Film (Interdisciplinärt)
AAW, Art After Work, 10 september 2019
Utställare: Torbjörn Limé
Titel: Selected Paintings
Medium: måleri, artists' book
21 september – 20 oktober 2019
Utställare: Cecilia Sering
Titel: Above the Reality or Under the Surface
Medium: Fotografi, film
Samarr: Konstfrämjandet Skåne, Gallerinatten i Malmö, 28 september 201922 oktober 2018
Samtal pågår! 26 oktober 2019
Föreläsare: Lena Stenberg
Titel: Talar om sin konst, ett konstnärligt arbete som rör sig kring tillhörighet, och identitet, historiska reflektioner och politiska frågor.
Plats: Galleri Rostrum
2 november – 1 december 2019
Utställare: Ida Adler
Titel: morfologi
Medium: Måleri
Samtal pågår! 20 november 2019 kl 19–21
Föreläsare och samtal: Elin Alvemark, konstnär och Carolina Söderholm, kritiker och konstvetare
Titel: Samtal kring konsthantverkets betydelse i konsten, genom historien och samtiden.
Plats: Malmö Konsthall
Samarr: Galleri Rostrum och Malmö Konsthall
Länk: https://www.konsthall.malmo.se/program/
Samtal pågår! 3 december 2019 kl 19–21
Föreläsare: Peter Dacke
Titel: Upplösta gränser
Platsspecifik gestaltning med rötter inom samtidskonsten. Verk med både politiska och ekologiska undertoner presenteras och problematiseras.
Plats: Galleri Rostrum
Samtal pågår! 10 december 2019 kl 19–21
Föreläsare: KG Nilson
Titel: Om färg
Föreläsningen tar upp färglära i ett brett perspektiv. Utgångspunkten är försök att besvara frågor som "vad är färg", "vad betyder färgerna", finns det fula färger", "vad är färgharmoni" etc.
Plats: Galleri Rostrum
Höstljud! 14 december 2019 Ljudkonstscen
Ljudkonstnärer: AI, Artificiell Idioti, Micke Reuter, Kajsa Magnarsson, Julie Ericsson, Mikael Ericsson.
Ljudkonstnärer: Kontorsorkestern; Aron Fleming-Falk, Janos Vetö, Lukas Nystrand, Niklas Fridén, Morgan Schagerberg & kapellmästare Robert Ek.
16 december 2019 - 5 januari 2020
Utställare: Konstnärsgruppen Rostrum, nyinvalda 2018:
Sofie Arfwidson von Röök, Marta Banal, Cian Burke, Mike Doorly, Hans Johansson, Rasmus Ramö Streith och Anna-Karin Waara
Titel: NYTT