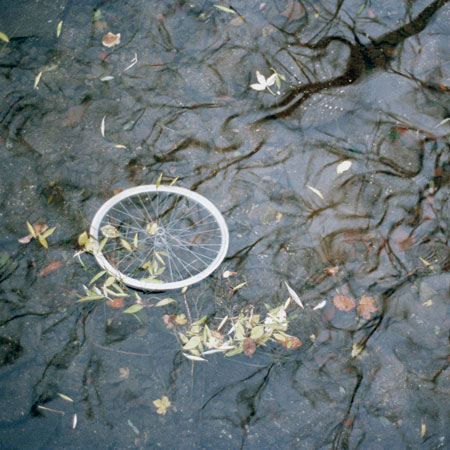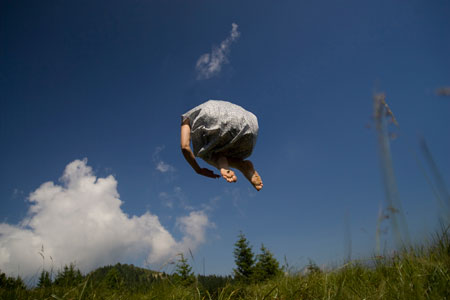 After various trips through South East Asia and India, it is from a different perspective that Andrea Pregl considers contemporary Western society. In all his work he uncovers absurd consumeristic logics imposed by fears and insecurities deeply rooted inside ourselves, spasmodic quests for answers to questions that we do not even know. He analyzes, often with a cynical and cruel outlook, all the manias, phobias and paranoia that distinguish us. His production includes painting, photography, video and installation.
Matteo Rosa's field of interest lies in the unveiling of awareness. This brings him to a fascination for the interconnectedness of things: the play between form and formlessness, perception and imagination, transience and stillness. He is interested in art as a way to restore forgotten or neglected aspects of the self, at a time when we experience the largest amount of information in history. He works with various media, such as video, photography, drawing and installation.
Roberta Segata's work fuses the disciplines of photography and video with her practice as a dancer and performer. Every shot is an event. Her projects are often realized amongst the mountains and uncontaminated landscapes of her native land, in search for a relation with her roots. The images are centred on the correlation between the subject and her background, producing playful and unexpected results. Reflecting on the relation between man and nature – made of contrasts and contradictions, yet familiar and inseparable.
Andrea Pregl (b. 1975 in Rovereto, Italy) and Roberta Segata (b. 1975 in Cavalese, Italy) live and work in Riva del Garda, Italy. Pregl's work has in the recent years been shown at UpLoad Art Project in Trento (It), Palazzo Martini in Riva del Garda (It) and Fondazione Bevilacqua La Masa in Venice (It). Segata's previous exhibitions include Villa Ciani Bassetti in Lasino (It), Galleria Campari in Milan (It) and Numerouno artecontemporanea in Trento (It). Matteo Rosa (b.1978 in Tione, Italy) lives and works in Malmö. In the latest years his work has been shown at Skånes Konstförening in Malmö, Kunsthal Charlottenborg in Copenhagen (Dk) and Viafarini in Milan (It).